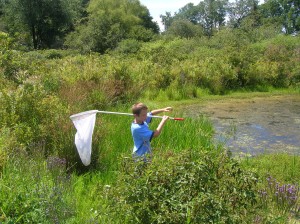 On Saturday, June 27th from 10-11:30am, join Donna Dione in exploring the pond in Bauer Park. Come dip your nets and learn about the freshwater critters that live in the pond. There is a $9 fee per family, and make sure to wear clothes that can get muddy. Kids must have an adult with them.
Click here for directions!
Let us know what you thought and send us your muddy pictures!
(Image courtesy of Flikr)