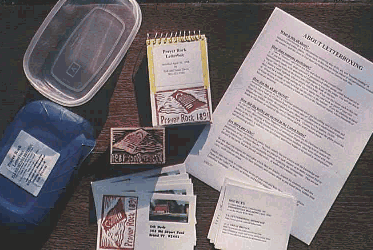 Dive into the adventurous world of letterboxing at Flanders Nature Center this summer! Start with a set of clues to find the boxes that Flanders has set up all over their trails. Once you've found each box, inside you'll find a stamp which you can use to fill up a special Flanders Passport. If you find all the letterboxes, your name will live in glory on a poster in the Nature Center (and you'll get a small prize)!
Get all the information you need to start letterboxing online or at the Nature Center office. Each trail is about 30-45 minutes long. This activity is great for families and kids of all ages. Get hunting!
Click here for directions!
(Image courtesy of LBNA)