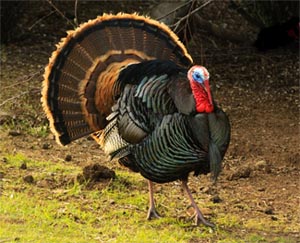 How well do you really know
Meleagris gallopavo
, the wild turkey from which the domesticated version at your Thanksgiving dinner was derived? 

Drop in to 
Roaring Brook Nature Center
 to learn more about this fantastic bird. What is a turkey's snood? 

What is a Jake? 

Do turkeys' really have beards? 

Join us for a turkey scavenger hunt and quiz.Program and crafts are free with admission to the Nature Center.

 Scavenger Hunt Maps cost $2 each. No need to pre-register.